PHOTOS: 41,200 Miners Strike In South Africa
PHOTOS: 41,200 Miners Strike In South Africa
Lonmin PLC platinum mine said just 6 percent of its 28,000 workers turned up Monday morning at its mine in Marikana, west of Johannesburg. Mine drivers drove around looking for workers to pick up, but the buses returned to the mine empty.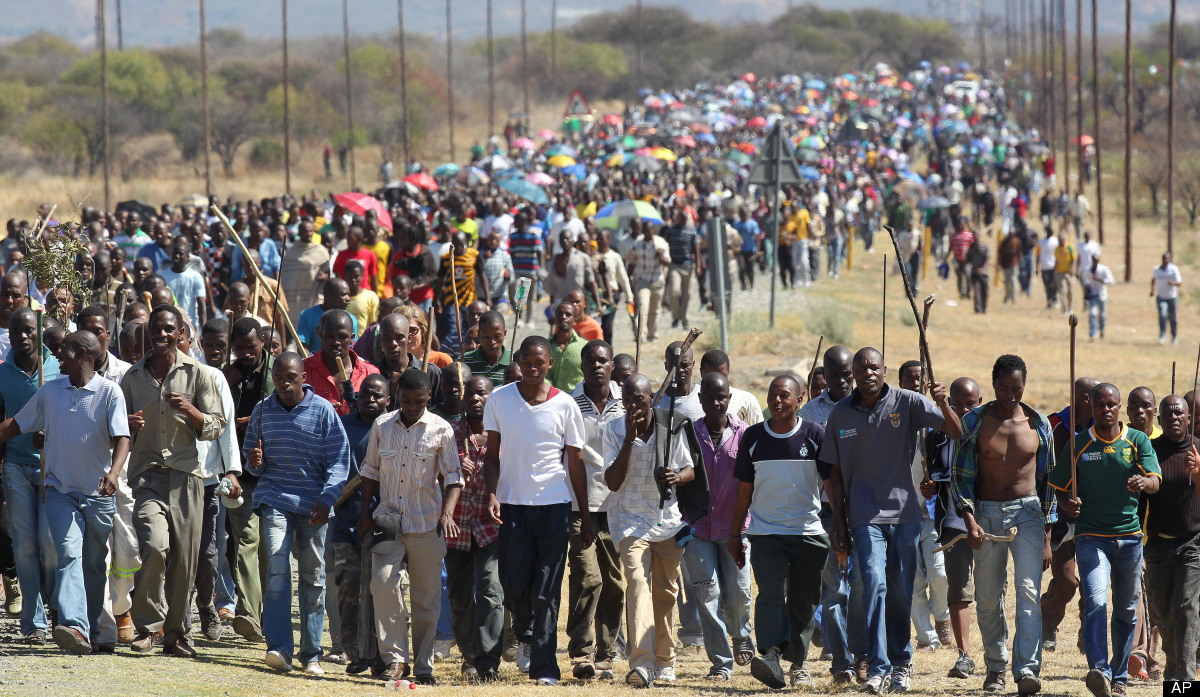 Strikers have threatened to kill any miners or managers who do not respect their demand for all work to stop until Lonmin agrees to a monthly take-home pay of 12,500 rand ($1,560), about double their current wages.
Hundreds of chanting miners descended on one of the mine shafts Monday, carrying traditional spears and sticks. They marched under the close eye of armed police in riot gear, some in armored cars, others on foot.
Miners told The Associated Press they are getting desperate and do not have enough money to feed their families because of the no-work, no-pay strike. One said a loan shark is refusing to give money to any but old customers. Still they said they remain resolute and will not return to work until their wage demand is met. The miners refused to give their names to a reporter.